Our Healthfix team is here to help you. With a wide range of experience and skills that will help you achieve your goals. We truly believe in the power of our team, lots of people have told us it's the fantastic atmosphere and support network that this great group of individuals create that makes us who we are.
" Unity is strength. . . when there is teamwork and collaboration, wonderful things can be achieved. " Mattie Stepanek
Physiotherapy
Our
Physiotherapy
team benefits from being led by our Titled Sports Physiotherapist Sean and his wealth of knowledge and greater team with a combined total of over 45 years worth of experience as physiotherapists. As a team, we've got a wide variety of skills and strengths, including long-term changes in chronic pain; women's pelvic health; and sports performance.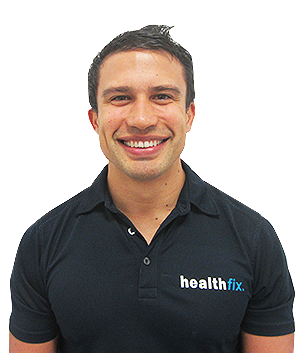 Sean Cooney
APA Titled Sports and Exercise Physiotherapist, M. Sports Physiotherapy, B.App.Sc (Physiotherapy)

Zoe Wallace
B.App.Sc. Physiotherapy
Samah F Elomari
B. App. Sc (Ex & Sport Science). M. Physiotherapy.
Joel Bates
B.App.Sc. Physiotherapy

Daisy Commerford
B. Sport & Ex Sc. & Master Physiotherapy

Caitlan Skillicorn
M. Physio & B. Ex. and Sport Sc.
Personal Training
Our
Personal Trainers
are a fantastic team with a vast range of knowledge and experience from elite athletic strength and conditioning to body transformations and event conditioning. Read on to find out more!

Bladen Baird

Mark Wilson
ASCA Strength and Conditioning Level 2

Anthony Collum

Amy Jarjoura
Exercise Physiology
Our Exercise Physiology team bring their scientific approach to mobility and body function to ensure that whether you're training for the first time following injury or wanting to get more from your sessions, they can prescribe the right work out for you.

Jean-Pierre Steyl
B.Sport Sc.Hons (Biokinetics)
Liz Orrock
B. Ex Phys

Jonathan Chellas
M. Clinical Ex. Phys. & B. Ex. & Sports Sc.
Dietetics and Nutrition
Our dietetics consults come with the experience of a wide range of people's dietary requirements from those looking to kick-start some healthier eating, to those wanting to optimise their performance – we can help you!

Melissa Juergens
Bsc & M Nutrition & Dietetics
Admin Team
Our admin team are the smiling face of Healthfix – here to help with your plans, your bookings and any question you might have.

Ash Cooney

Mui Hoang

Heather Palmer

Ashley Maiden
Work for us
We are the fastest growing integrated health service and are always on the lookout for dynamic, highly motivated professionals to join our team.
Our beliefs
A smarter approach to healthcare
We believe in offering a smarter approach to healthcare and setting industry standards whilst doing so. This future approach focuses on treating people in a holistic, integrated way, to ensure that they get the best results for their health. We provide time-efficient, tailor-made, and cost-effective evidence-based treatments for any health concern from surgical rehabilitation to elite performance. Simply put we believe in fixing people.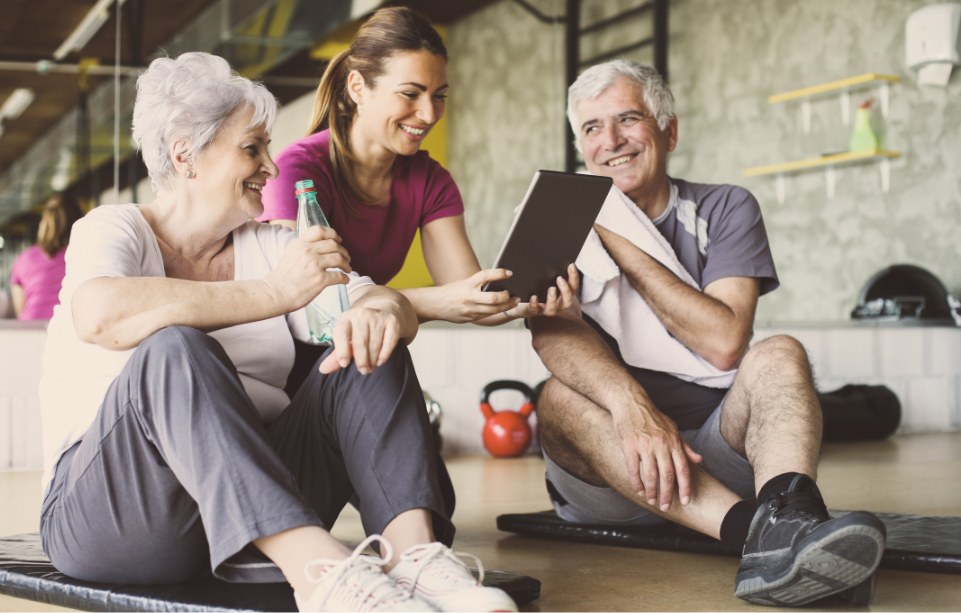 Our approach
Professional, Personable and Positive
Healthfix is a fast paced high energy company which is goals focused for our clients and our employees. Professional, Personable and Positive are our 3 values and you can guarantee that when you're part of the Healthfix family, you will be treated in this way.
It's a fun and supportive work environment here, with the opportunity to work in collaboration with lots of different allied health professionals. So in terms of what you can learn and take from your time here it is massive! This collaborative approach will give you the chance to learn, develop and grow as well as share your great experience with us and help others to learn and further their careers.
We have a comprehensive induction program to ensure you're supported by the team and for your personal development we offer a yearly financial contribution towards professional courses. We have regular clinical reasoning and peer review sessions, monthly in-services and team meetings all designed to continue your leaning and keep you up to date with evidence based practice as well as ensure you are part of our Healthfix community.
We offer excellent remuneration opportunities and a health and wellbeing program which gives employees a 50% discount on all of our services.
We're always keen to hear from people who feel that they would be a perfect fit for Healthfix, as we're always looking to grow our family. If you're super keen and trained in one of the following, get in contact:
Physiotherapist

Massage Therapist
Exercise Physiologist
Personal Trainer
Dietician/Nutritionist
Administration
Please contact us at [email protected] and provide a copy of your CV and covering letter to express your interest in the roles above.
We're proudly associated with